Masturbator Pro
free mobile game for ladies
With Masturbator Pro your cellphone becomes an excellent self-pleasure tool.
You just need to start the program, set the vibration type to Continuous, Alternating or Random, and that's it!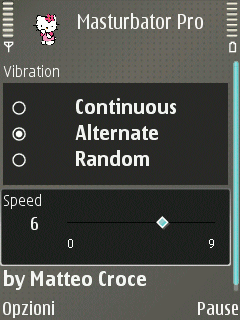 "With Masturbator Pro, I don't have to call myself from home to make my phone vibrate anymore!" - Mariah

"If I'd only known about this earlier, I would have bought a bigger phone!" - Sonia

"One day someone found my vibrator in my purse, it was so embarrassing.
If I'd had Masturbator Pro then,  it would have never happened" - Tracy

"I love this thing" - Antony
Download
Masturbator Pro is a free java phone game, to install it open the page in the link below and look for the .JAR file,
then send it to your phone via bluetooth, cable or memory card.
Alternatively you can scan the QR code below and follow the link from your phone




Download the source (java)
Note: It's recommended that you wrap your phone in cellophane or you may damage it
leaving you hanging right in the middle of something

Contat me via email:



Note: Vibration DOESN'T WORK on early Nokia S60 phones like 6600 due to a deficence in the phone software
you may read more here
News
Masturbator Pro is the first link on Live Search for the "Masturbator" keyword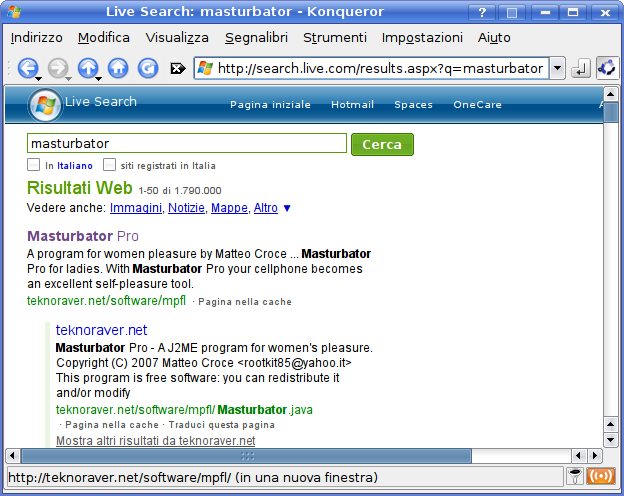 A special thanks to all our users, especially the girl Masturbator Pro was made for.
Thank you very much Mariah, if you'd had a man, this would have never happened!